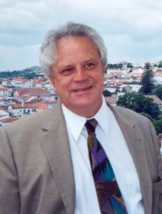 Poet VASCO MANUEL PIMENTEL PEREIRA DA COSTA, a native of Angra do Heroísmo with roots on both Terceira and Pico, graduated from Portugal's University of Coimbra with a major in Romance Languages. He has dedicated his career to promoting Portuguese language, literature and culture, first as a secondary school teacher, then as a supervisor of teacher training in Coimbra. For a decade he headed Coimbra's Department of Culture, Tourism and Green Spaces, then from 2001 to 2008 was Director of Culture for the Azorean Regional Government.
Throughout his career Vasco has organized numerous symposia and conferences in Portugal, the United States and Canada on educational and literary themes and the development of cultural activities, and spoken at many other conferences in those countries as well as throughout Europe and in Africa. In 1996 he represented Portugal at the South African Truth and Reconciliation Commission's International Poets at the Faultline Conference in Cape Town. From 1998 to 2001 he was France's Honorary Consul in Coimbra. He has served on juries for the Portuguese Writers Association's Grand Prize for Poetry, sat on the editorial board of the newspaper Jornal de Coimbra and consulted on pedagogic, literary and cultural themes for several other periodicals. Under the nom de pinceau Manuel Policarpo, Vasco has shown his paintings at galleries in the Azores, including the recent exhibit "As Ilhas Conhecidas: cartografia e iconografia" at the Museu dos Baleeiros (Whaling Museum) in Lajes, Pico. The March 2010 Cadernos Açorianos 4 (Chrys Chrystello, editor) was dedicated to Vasco's writing and painting. In 2011 Vasco was awarded an honorary doctorate by the University of Saint Joseph in Macau, China. He was honored in 2013 by the Azores Legislative Assembly with the Insígnia Autonómica de Reconhecimento at the Azores Day [Dia dos Açores] ceremonies in Horta, Faial.
OTHER BOOKS BY VASCO PEREIRA DA COSTA:
FICTION
1987 Memória Breve (short stories)
1985 O Maestro, o Poeta e o Menino de sua Mãe (unpublished short story - Aquilino Ribeiro Prize)
1984 Plantador de Palavras/Vendedor de Lérias (short stories - Miguel Torga Literary Prize)
1980 Venho cá mandado do Senhor Espírito Santo (novel)
1979 Amanhece a Cidade (novelette)
1978 Nas Escadas do Império (short stories)
POETRY
2012 Ilhíada - antes e depois: poesia 1972-2012 (poetry anthology)
2011 O fogo oculto
1998 Terras
1994 Sobre-ripas / Sobre-rimas
1992 Riscos de Marear
1981 Ilhíada
MEMOIRS
1980 Venho cá mandado do Senhor Espírito Santo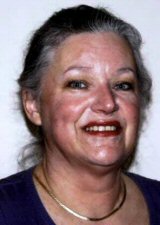 Translator KATHARINE BAKER, a second-generation native Californian whose ancestors hailed from the islands of Flores and São Jorge in the Azores, earned degrees from the University of California-Berkeley and the University of Maryland, and later studied Portuguese at the University of Pittsburgh. Among current translating projects she has completed a draft of Álamo Oliveira's play Bocas de mulheres [The Mouths of Women] and Adelaide Freitas' novel of emigration Sorriso por dentro da noite (with Dr. Bobby J. Chamberlain); she recently began translating poetry volumes by Álamo Oliveira, andanças de pedra e cal (2010), and Vasco, O fogo oculto (2011), and Onésimo Almeida's essay collection O peso do hífen (2010). She contributes to Maré Cheia (the fine-arts section of the Portuguese Tribune), AndarILHAgem and RTP's communities website. She created and regularly updates this website and www.inolongerlikechocolates.com
OTHER TRANSLATIONS BY KATHARINE BAKER:
2009 The Portuguese Presence in California, by Dr. Eduardo Mayone Dias (translated with Dr. Bobby J. Chamberlain and Diniz Borges)
2008 Álamo Oliveira's essay in Capelinhos: A Volcano of Synergies, commemorating the 50th anniversary of the Faial eruptions (translated with Dr. Bobby J. Chamberlain)
2007 ILHA, by Gabriela Silva (poems translated with Sandy Ventura; photos by Kristie McLean)
2006 I No Longer Like Chocolates, novel by Álamo Oliveira (translated with Diniz Borges)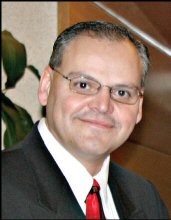 Translator DINIZ BORGES, Tulare County's High School Teacher of the Year for 2007-8, teaches Portuguese at Tulare Union HS and at College of the Sequoias, where he directs its Institute for Azorean-American Studies. The Praia da Vitória, Terceira, native holds a BA from Chapman University and MA from California State University-Dominguez Hills. He writes regularly on American topics for Portuguese-language newspapers in the US, Canada and Portugal, edits the fine-arts section of California's Portuguese Tribune and, since 1990, has moderated a cultural television program on KNXT-49 in Fresno. From 2004-8 Diniz was President of the Council of Portuguese Communities for the U.S., Canada and Bermuda, co-chaired the Luso-American Education Foundation's annual conferences in Tulare in 2006 and 2011, is Vice President of the Tulare-Angra do Heroísmo Sister City Foundation, and is President of the APPEU&C [North American Portuguese Teachers Association]. He, Katharine Baker and Dr. Bobby J. Chamberlain are currently translating Adelaide Freitas' novel of emigration, Sorriso por dentro da noite.
OTHER BOOKS BY DINIZ BORGES:
2012 A década perdida: crónicas de uma América cinzenta [in press]
2009 The Portuguese Presence in California, by Dr. Eduardo Mayone Dias (translated with Katharine Baker and Dr. Bobby J. Chamberlain)
2006 I No Longer Like Chocolates, novel by Álamo Oliveira (translated with Katharine Baker)
2005 O outro lado da saudade (collected newspaper columns, 1997-2005)
2004 Nem sempre a saudade chora - antologia de poesia açoriana sobre emigração
2003 O meu coração é assim (anthology of works by Álamo Oliveira, with preface)
2003 On a Leaf of Blue (bilingual anthology of contemporary Azorean poetry)
2003 América: O outro rosto
2002 Alfred Lewis: Escritor de emoções
2000 Uma outra América: textos do real e do utópico
1996 América: o outro lado do sonho